Haiti.Initiative.Charrette_slider

The Center for Urban and Community Design is focused on engaging communities to be more sustainable and resilient.
When talking about sustainable communities and good architectural design, Sonia Chao believes a look to the past can provide guidance for the future.
It's the marriage of tradition and innovation that will help cities be more sustainable and resilient. This relationship encourages a more pedestrian-friendly community, resulting in less dependence on emissions-belching cars, while including the use of some new technologies and construction techniques that save energy and preserve natural resources.
"We don't need to be scientists to understand we are living in different times," says Chao, a research associate professor in the University of Miami's School of Architecture , and director of the school's Center for Urban and Community Design.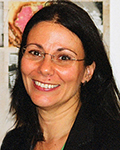 The creeping threat of climate change and sea-level rise are causing a host of constituencies to rethink how they do business, including architects and urban designers.
In the United States, more than 125 million people, or more than 40 percent of the population, reside in coastal communities, considered the most vulnerable to sea-level rise and severe storm events.
About the Photo
Architecture Associate Professor Sonia Chao and others at the University of Miami worked to design plans for sustainable communities in Haiti following the 2010 earthquake.
Chao has targeted the relationship between climate change, architecture, and urbanism for years.
Back in 2006, the School of Architecture hosted a symposium, Under the Sun: Traditions and Innovations in Sustainable Architecture and Urbanism. Chao was the symposium chair and editor of a book of the same name that was published in 2012 and summarized the talks and concepts presented at the 2006 event, including a chapter by Chao that examines the inextricable ties between climate change, development, and design.
"Metropolitan areas such as Atlanta, Houston, Las Vegas, and Miami are the poster children of unbridled suburbanism, in each instance leading to a loss of identity, crippled infrastructure systems, increased pollution, and energy consumption, not to mention the decimation of natural resources," Chao writes.
Chao has also done extensive research in Haiti, working with colleagues, local officials and residents to design new resilient and sustainable neighborhoods north of Haiti's capital, Port-au-Prince.
Chao also organized a sustainability and resilience symposium held in November 2015 at the Cutler Bay Senior High School attended by more than 200 students. It was part of a community awareness campaign, which fits squarely in the University's strategic focus of community service and knowledge sharing.
Chao has reached out to faculty across the University, as well as colleagues at two other local universities, who are teaming up with municipal officials in Miami-Dade County to develop a series of guidelines and constructs, which is called Resilient Miami Initiative, that can be used when contemplating resilient development. The template would look at architectural typologies, structural typologies, urban morphologies, geologic morphologies as well as natural forces, such as storm surge, and natural systems, such as coastal ecology. The initiative to date includes faculty from the School of Architecture, School of Communication, College of Engineering, the College of Arts and Sciences, and the Rosenstiel School of Marine and Atmospheric Science.
While the focus is on Miami, the template philosophies would be transferrable to other communities at risk.
Part of the mission of the Center for Urban and Community Design is to not only foster interdisciplinary approaches to problem solving, but to be an integral partner with communities both local and abroad.
In addition to a focus on sustainable and resilient design, Chao says, architects also have to look at retrofitting existing buildings and creating structures and utilizing both passive design strategies and/or technologies to slow the clock on the impacts of climate change.
"We want to provide communities a method by which they can understand the realities of their community and come up with place-specific solutions," she says. "Can we do things? Yes, we can do things."
"I don't know if we can hold off the tide, but we can have a healthy and livable city for as long as possible," Chao says of coastal cities. "The truth of the matter is that there are certain neighborhoods where we will have to retreat."
- Peter E. Howard / UM News