Leonardo at UM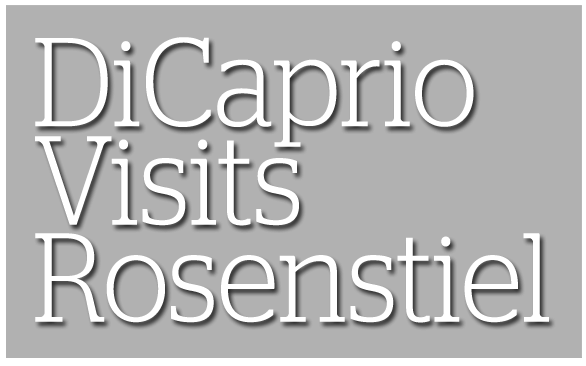 Leonardo at UM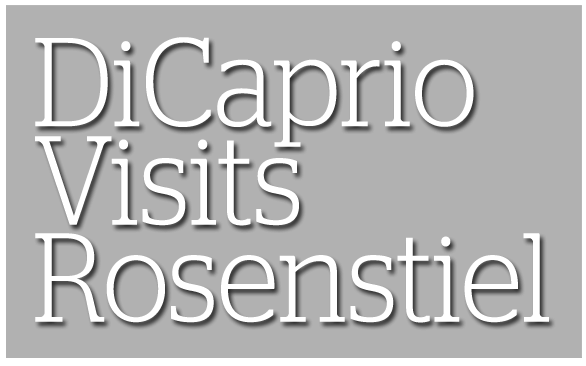 Oscar-winning actor and environmental activist Leonardo DiCaprio visited the Rosenstiel School prior to going to Paris for the climate change conference.
On the day the United Nations Climate Change Conference opened in Paris on November 30, one of the world's most recognizable actors stepped onto the Virginia Key campus of the University of Miami's Rosenstiel School of Marine and Atmospheric Science.
There were no paparazzi or throng of fans for Leonardo DiCaprio to negotiate as he made his way through the gate.
He was there to learn, to hear firsthand from scientists about their research into climate change and its growing impacts.
DiCaprio, an Oscar-winning actor and one of the strongest voices heard today calling on the world's leaders to take a stand against climate change, toured the campus and the school's SUSTAIN tank, a unique hurricane simulator capable of generating Category 5 hurricane-force winds.
He spent time with Ben Kirtman, professor of atmospheric sciences and a rock star in his field as a coordinating lead author for a chapter in the latest Intergovernmental Panel on Climate Change's report released in 2013-2014 that concluded the world is getting warmer and humans are at fault.
DiCaprio spent more than three hours on campus before telling his documentary film crew that he would see them in Paris at the climate change conference. His visit was mentioned in a recent Rolling Stone article.
A few days before the Paris accord was reached on December 12, 2015, DiCaprio made a speech to hundreds of mayors and leaders from around the world, a meeting that was hosted by Paris Mayor Anne Hidalgo and former New York City Mayor Michael R. Bloomberg.
"We gather here on what may be the most important conference of anyone's lifetime," DiCaprio told the audience. "Climate change is the most fundamental and existential threat to our species."
DiCaprio is working on a documentary about climate change, having traveled the planet for his work. He says the world's poor will be the first to experience climate change's harshest impacts.
In 1998 DiCaprio established the Leonardo DiCaprio Foundation to bring awareness to conservation and climate change. In 2014, he was designated the UN Messenger of Peace for Climate Change and received the Clinton Global Citizen Award.
- Peter E. Howard / UM News
About the Photo
Oscar-winning actor and environmental activist Leonardo DiCaprio (in cap) tours the Rosenstiel School and talks climate change with Ben Kirtman (yellow shirt), professor of atmospheric science at the Rosenstiel School of Marine and Atmospheric Science. Photo courtesy: Diana Udel, Rosenstiel School.