Mapping Forgotten Places -slider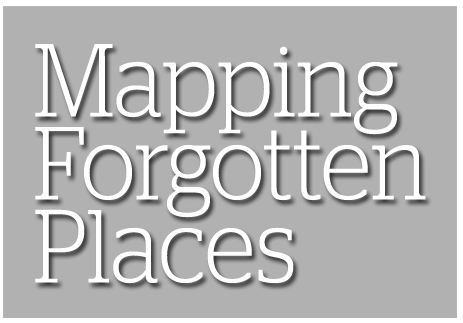 These "informal cities" exist in many areas under the radar, and some sit in coastal zones most vulnerable to sea-level rise.
Carie Penabad and her husband, Adib Cure, have walked through neighborhoods few people know exist.
But these "informal cities," as they call them, are packed with people, with energy, with established economies, and vibrant cultures—but often hidden from the world around them. To some, these areas are the slums to be avoided.
And while many of these informal cities forge a path to survival in the shadows of the metropolises that surround them, they are in danger from a creeping force of climate change—sea-level rise.
"They tend to settle in these relatively precarious locations, low-lying areas prone to flooding," says Penabad, an associate professor in the University of Miami's School of Architecture.
"They are among the most vulnerable of populations," she says. "We felt that by mapping these locations we would help determine what are the realities of the place, and what is working and what is not working."
Penabad and Cure, both alumni of UM, B.Arch'95, and Harvard University, have been mapping settlements around the globe since 2007, first in Mumbai, India, and later Cape Town, South Africa.
About the Photo
Two young children and their grandmother gaze up at the drone camera used to map informal cities in Colombia.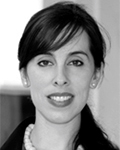 They are now concentrating on the Americas, in communities of South and Central America with the hopes of one day establishing the School of Architecture as the central repository of data on informal cities throughout Latin America. All their information is shared with the local community.
They have visited Colombia, Guatemala, the Dominican Republic, and Havana, Cuba through a program with Yale University. Before venturing into a community, Penabad and Cure meet with local community leaders to explain their project and the use of drones to map the streets and houses. Sometimes they need a police escort.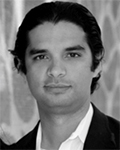 When the drones are unpacked, curiosity-seekers—mostly children—inch closer to watch them take flight to altitudes ranging from 120 to 180 feet, and Penabad and Cure then begin their walk through the streets and alleys.
"Usually at the end, we are like pied pipers walking with 100 children who are asking lots of questions," Penabad said.
To plot their data, Penabad and Cure first used Google images and ground surveys. Satellite images were too grainy to be helpful. Over the past two years, drones have been deployed with great success.
Several years ago, Penabad and Cure launched a critical partnership with Chris Mader and Amin Sarafraz in the University's Center for Computational Science, utilizing the center's expertise and mapping software. The collaboration has been extremely beneficial in providing more accurate and detailed mapping.
They have found that, at times, the informal city's population density is three times what the government thinks.
"By mapping them we can better view the built environment, and determine what are the precarious situations," says Cure. "These cities are probably some of the most sustainable. They are highly inventive, they use recycled materials, and they are incredibly resilient."
As their research matured, Cure says, they could see how the data could prepare communities for the long-range impacts of flooding and sea-level rise.
By 2050, 75 percent of the world's population is expected to reside in urban centers, with about 1 billion people expected to be living in informal cities. As sea levels rise and storms intensify as climate change worsens, the informal city mapping results could aid in developing evacuation plans or plans on handling large-scale migrations from the low-lying areas as the informal city population centers shift due to flooding.
"The more we know about the informal cities through our mapping data, the more effective we can be in working toward solutions for some of the issues facing them and that includes climate change," Cure says.
- Peter E. Howard / UM News